Overview
Dentistry, or Oral Medicine, is dedicated to the general health of the inner mouth, with a focus on the diagnosis, treatment and prevention of disease to the teeth, gums and jaw.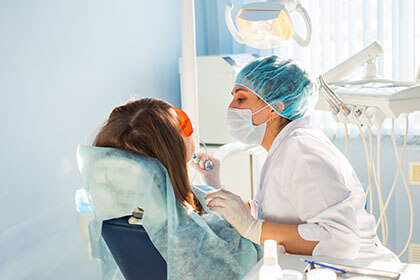 The dental industry is experiencing rapid growth in North America, primarily due to an aging population, and new research which continues to establish a link between oral health and overall health.
The Dental Industry encompasses nine (9) specialties, as recognized by the American Dental Association (ADA):
Endodontics: The diagnosis, treatment and prevention of dental pulp diseases inside the tooth.
Oral Maxillofacial Surgery: The diagnosis and surgical treatment of diseases, injuries, and irregularities of the human mouth, jaw, and associated oral structures.
Oral Pathology: The study of causes and effects of oral diseases, and resulting changes to functionality and structure.
Oral Radiology: The use of X-rays for effective diagnosis of oral diseases and disorders.
Orthodontics: The correction and prevention of tooth irregularities.
Pediatric Dentistry: Also known as Pedodontics, this dental specialty is dedicated to the oral health care of children and adolescents.
Periodontics: The diagnosis, treatment and prevention of functional and structural diseases of the periodontal membrane and related tissues that surround and support the teeth.
Prosthodontics: The restoration and maintenance of oral appearance, comfort, and function by use of prostheses.
Public Health Dentistry: The prevention of dental decay and periodontal diseases, typically through government-sponsored programs.
Applications in Dentistry
Drilling and Scaling
The prevalence of harmful dental aerosols poses significant health risks to dental professionals and their patients. The human mouth typically contains over 700 species of bacteria which can linger in the air for up to 30 minutes when aerosolized. Oral aerosol generating procedures (AGPs) such as high-speed drilling and scaling can generate harmful aerosol particles from saliva, plaque, blood and respiratory fluids, exposing dentists, dental hygienists and patients to dangerous pathogens which can easily spread the transmission of disease such as viruses and infection.
While personal protective equipment (PPE) such as goggles, gloves and masks offer a certain level of protection, an air filtration system that captures dangerous oral aerosols at-source is the most effective means of protecting dental professionals and patients. An Oral Aerosol Vacuum with a medical-grade HEPA filter is ideal - its lightweight, compact design allows for easy mobility within a dental facility.
3D Printing
In recent years, 3D printing technology has helped revolutionize the dental industry. 3D technologies are used for manufacturing common dental and orthodontic appliances such as: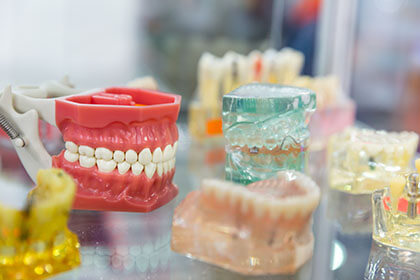 Aligners
Crowns
Models
Night Guards
Surgical Guides
Veneers
3D printing technologies bring a new level of simplicity and speed to old, time-consuming procedures by empowering a dental practice to manufacture many dental and orthodontic appliances which would have previously been dispatched to a dental prosthesis laboratory. The savings in manufacturing costs can then be passed down to the patient.
Unfortunately, 3D printing produces its own set of challenges for dental professionals. Various resins and porcelains used in printing dental and orthodontic appliances can generate harmful composite dusts during the finishing process. These dusts consist of nano-sized particles that can cause health issues such as:
Asthma
Pneumoconiosis
Chronic Bronchitis
Headaches and dizziness
Irritated eyes, nose and throat
Diversitech's DD Downdraft Tables and Downdraft Booths offer effective capture at-source solutions for containing harmful composite dust generated during the manufacturing process.
Contact us today and talk to one of our experts to find the right solution for your needs.