Painting & Coating Applications in Your Workplace
Do you require painting or coating applications as part of the manufacturing or service process in your workplace?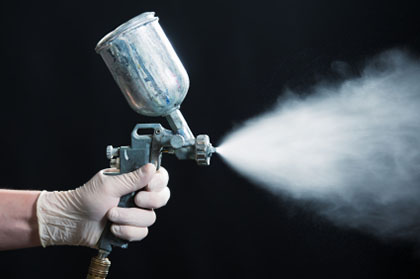 Industrial painting & coating are known to produce dangerous by-products such as VOCs (volatile organic compounds) and dust. Proper ventilation and filtration is a must, as working in close proximity to the fumes and particles created by the painting and coating process cause devastating health effects.
Health Dangers of Unfiltered Paint Fumes
There are several factors that help determine the severity of injuries caused by unfiltered paint fumes, or VOCs, including how long you've been exposed, how often you are exposed and the amount of exposure at a given time. There are both short-term and long-term health effects caused by VOC exposure, depending on whether the exposure was considered acute or chronic.
Short-term acute health effects may include headaches, dizziness, nausea and vomiting and irritation of your eyes, nose or throat. If you have asthma, your symptoms may worsen during and after the exposure. The health effects associated with long-term or chronic VOC exposure include life-threatening conditions such as cancer, central nervous disorders, liver and kidney damage.
Benefits of Diversitech Air Filtration for Painting & Coating Applications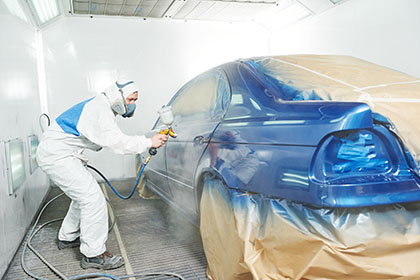 The answer to your VOC and dust particle issues caused by painting and coating in the workplace can be found in our list of air pollution solutions. Activated carbon filters have the capacity to remove VOC fumes and odors, and while ventilation is an integral piece of the puzzle, it isn't the whole puzzle. The hazardous fumes must be captured before they are eliminated, to ensure complete removal and safety of the affected area. In colder climates or in air-conditioned facilities, companies can realize big energy savings by preventing heat loss and energy intensive air makeup systems simply by capturing fumes, filtering them and then recirculating. Some of the products we have available to filter fumes from painting and coating include downdraft booths, and paint booths.
Our paint fume ventilation products capture the fumes at the source to maintain the cleanest air possible. We have different products available for a range of applications, and all of our products meet the required regulatory guidelines. We also have a team of experts ready to help guide you through the process and find the ideal air filtration system for your work application. Worker safety is always priority number one, which is why we are the industry leaders in Industrial Air Pollution Solutions.
Contact us today for more about how we can help.
---
Popular Products for Painting & Coating